AUTO GLASS REPLACEMENT
IN FULSHEAR, TEXAS
Restore your ride and see the road with pride.
Get an expert Auto Glass Replacement at A Plus.
The Best Auto Glass Replacement in Fulshear, Texas
Welcome to A Plus near Fulshear, Texas. If you're in need of a reliable and professional solution for your damaged vehicle glass, then you've come to the right place. Our team of skilled technicians is equipped with the latest tools and expertise to provide top-notch Auto Glass Replacement Services that are tailored to meet your specific needs.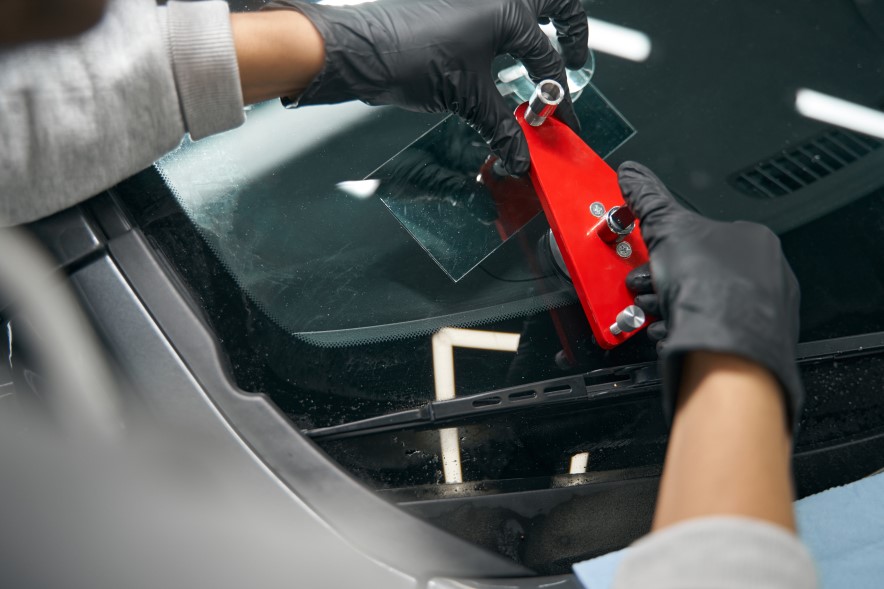 We understand the importance of a safe and secure driving experience, this is why we offer prompt and efficient services to get you back on the road in no time.
Whether you have a chipped windshield, cracked side window, or broken rear glass, our team can handle it all – that's a guarantee.
We work with a wide range of vehicles, including cars, trucks, sedans, and more.
Here at A Plus, we prioritize customer satisfaction and strive to provide exceptional services at competitive prices. We only use high-quality materials that meet or exceed industry standards – this can ensure the durability and longevity of your auto glass.
So don't compromise the safety and integrity of your vehicle.
Reach out to our team today for reliable and professional Auto Glass Replacement in Fulshear, Texas. You can book your appointment today and experience the difference of our exceptional services here at A Plus.
How to Know Whether Your Auto Glass Needs Replacing?
Knowing when your vehicle needs Auto Glass Replacement is crucial for your safety on the road. So if you notice a chip or a crack in your windshield that obstructs your view, it's probably high time to have it replaced.
Additionally, if the crack is longer than a dollar bill or if the damage extends to the edges of the glass, replacement is often necessary.
You also should take note that broken windows or rear glass also require immediate replacement. So don't compromise your safety by driving with damaged auto glass.
Contact us today at A Plus for your professional Auto Glass Replacement – know that we're here for you, always.
Don't compromise your safety
When it comes to repairing your cars, trust our experts at A Plus for professional service.
Our skilled technicians in Houston are equipped with cutting-edge technology and expertise to ensure accurate services.
Call us or visit our website to schedule your service today.
Know that your safety is our priority